Address Residences Fujairah Resort + Spa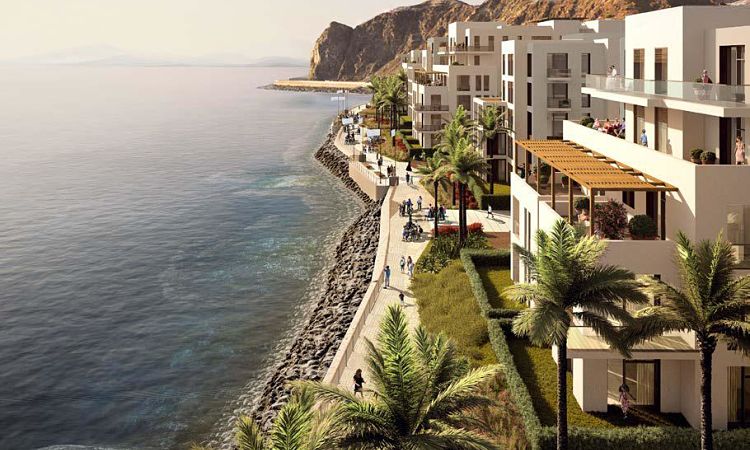 Description
Address Residences comprises of 5-bedroom villas located at Fujairah City with luxury interiors, high-quality materials and the finest finishes. They suggest well-designed interiors, high-end amenities, an ideal location and architectural beauty.
Address Residences comprises of 5-bedroom villas located at Fujairah City. They suggest well-designed interiors, high-end amenities, an ideal location, and architectural beauty. To be more precise, Address Residences are properties beyond imagination. They also suggest private gardens and five-star branded services. Besides, residents can enjoy the eye-catching views of coastline, and experience watching the gorgeous sunset of Fujairah. This is where memories are made!
It is all about the address
Fujairah City is a dream place where the beauty of modern living is met by the pristine views of coastline. In fact, Fujairah City is a hidden gem along the ocean where is surrounded by the gorgeous Hajar Mountains.
This hoped-for location offers easy access to the airport and the Oman border. Fujairah is a quiet paradise where is filled with serenity, beauty, and color.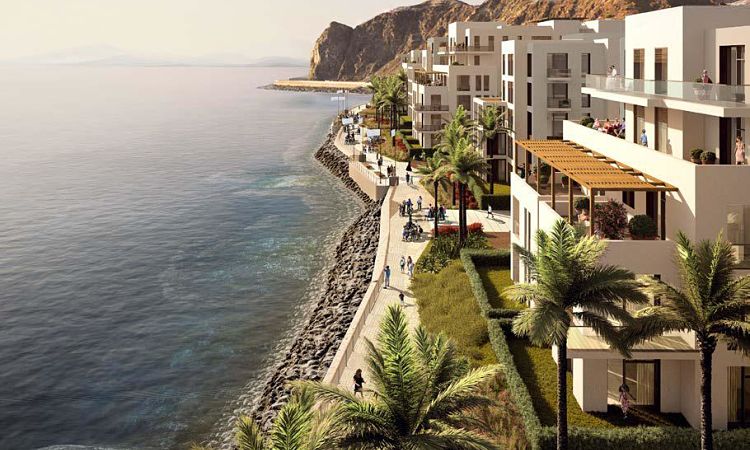 Surpassing expectations
By choosing living in the magnificent Address Residences, doors of a new world will open to you. Address Residences is a place giving you the unforgettable experience of watching the mesmerizing sunset. It is your haven where you can spend your time enjoying the beauty of nature, beach promenade or private gardens.
In terms of exterior design, the fantastic villas of Address Residences are the embodiment of luxury where the boundaries between art and architecture cannot be recognized. Also, their sleek, shinny and eye-catching appearance truly please the eye. In fact, these magnificent villas show a sophisticated and at the same time simple appearance to suit both modern and classic style of living.
In terms of interior design, it should be noticed that stunning colors, exquisite materials, and stunning otter views are artfully combined in order to create a space which is tranquil, convenient and functional and at the same time stylish.
Quality and amenity
Also, Address Residences suggest unlimited access to a wide range of excellent amenities to the residents. Some of them are as follows:
Spa
A gym
A kids' play area
Specialty restaurants
All-day dining area
A pool bar
A lobby lounge
Café
Privet gardens
Parking spaces
As well as all of these incredible facilities, private gardens add increased value to these properties. The mesmerizing gardens simply instill the sense of being part of the nature. In other words, residents can enjoy a paradise with the wealth of excellent amenities in.
Eagle Hills a reputable developer
Eagle Hills is one of the most reputable developers in the pervasive world of real estate. Actually, the art of Eagle Hills is not only seen in the UAE, but also in Bahrain, Jordan, Morocco, and Oman. It has developed a large number of highly eye-catching buildings of any kind.
Given the distinctive developments of this company, it has an eye for details in an effort to move toward perfection, as "pure perfection" appears in its extraordinary developments. Eagle Hills is a brand giving you a lifestyle as well as your desired home.
Investment opportunity right near the beach
Above all of the amazing features of "Address Residences", an easy and flexible payment plan makes investing extra affordable for you to give you your first dream home or next lucrative investment.
UAE
UAE is a dream palace where hundreds of enormous benefits are awaiting to be caught. For instance, it has ranked as one of the safest places in the world that its people are among the happiest.
As well as that, this country offers distinguishing advantages for the residents or investors. For example, tax-free income has been set by the government of the UAE in order for businesses to be more lucrative.
Also, the UAE is the bridge between the East and the West making it the center of tourism, trade, and economy that anything is POSSIBLE in. This country is a place to build the future and experience high levels of excitement and tranquility where unforgettable memories are built!
Start living your dreams with us
According to the wonderful features of Address Residences, these Villas at Fujairah City are masterfully crafted properties with tones of potential awaiting for you to build your future, and experience high levels of convenience, tranquility, and joy, as it offers desirable location, premium amenities and the country that they are located in. So, Address Residences give you the chance to live your dreams!
Exclusive Features
Spa and wellness centre
Treatment rooms
Relaxation suite with herbal teas and freshly squeezed juices
Steam bath and aroma rooms
Beauty salon
Generously sized swimming pool
Fitness centre with state-of-the-art equipment
Restaurant
Lounge Café
Treatment Room
The Spa
Swimming Pool
Business centre with meeting rooms
Ballroom
Infinity pool
Standard Payment Plan: 20/80
| | | |
| --- | --- | --- |
| Installment | Milestone | Payment (%) |
| 1st Installment | Down Payment | 10% |
| 2nd Installment | July 2019 | 5% |
| 3rd Installment | August 2019 | 5% |
| 4th Installment | On handover (Sept 2019) | 80% |
Post Handover Payment Plan: 2-Bedroom
| | | |
| --- | --- | --- |
| Installment | Milestone | Payment (%) |
| 1st Installment | Down Payment | 10% |
| 2nd Installment | August 2019 | 10% |
| 3rd Installment | On Handover (Q3 2019) | 10% |
| 4th to 23rd Installment | Post Handover (From Jan 2020 to Aug 2021) 3% Monthly | 3% |
| Final Installment | September 2021 | 10% |
Post Handover Payment Plan: 3 & 4-Bedroom
| | | |
| --- | --- | --- |
| Installment | Milestone | Payment (%) |
| 1st Installment | Down Payment | 10% |
| 2nd Installment | August 2019 | 10% |
| 3rd Installment | On Handover (Q3 2019) | 10% |
| 4th to 23rd Installment | Post Handover (From Jan 2020 to Mar 2022) 2.5% Monthly | 2.5% |
| Final Installment | April 2022 | 2.5% |
Brochure and Floor Plans
Project Price Range
2BR Villa for sale in Address Residences Fujairah Resort + Spa by Eagle Hills at Fujairah City, Dubai

2BR

Size from – to (Sqft.)

Price from – to (AED)
3BR Villa for sale in Address Residences Fujairah Resort + Spa by Eagle Hills at Fujairah City, Dubai

3BR

Size from – to (Sqft.)

Price from – to (AED)

Ask for Price
4BR Villa for sale in Address Residences Fujairah Resort + Spa by Eagle Hills at Fujairah City, Dubai

4BR

Size from – to (Sqft.)

Price from – to (AED)

Ask for Price