Bluewaters Residences Building 10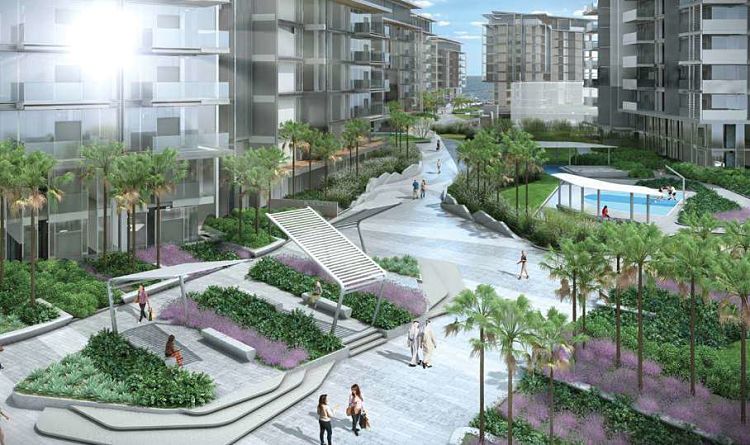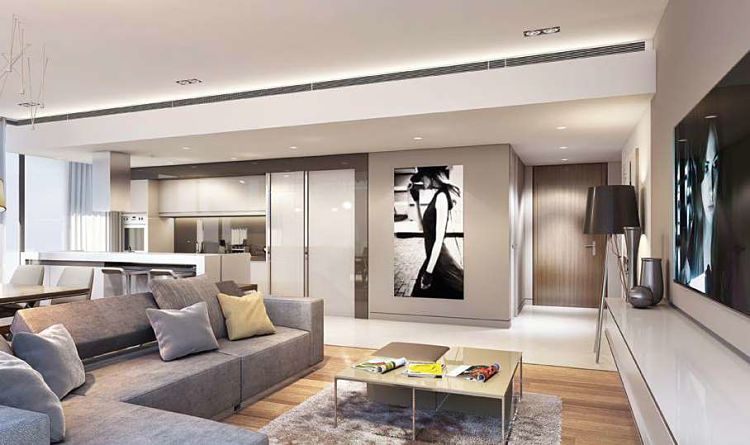 Description
An immaculately crafted and finely infrastructured set of intricately placed and secured homes, Bluewaters Residences Building 10 by Meraas Holding in Jumeirah Beach Residence is yet again a brilliant project by the unique, iconic and still as promising as ever master developer Meraas Holding in the region. The houses will all entail the finest set of premium amenities for the residents to relish. The apartments in Bluewaters Residences Building 10 are immaculately designed 1BR, 2BR, 3BR & 4BR apartments at highly affordable rates. So set your eyes to it and be ready to invest your hard earned money in such a fruitful investment in one of the most premium and iconic locations of the city.
Based in the spacious and vibrantly pleasant and sought after area of Jumeirah Beach Residence in Dubai, Bluewaters Residences Building 10 by the popular and well established Meraas Holding is quite obviously a country-themed residential complex comprising of 1BR, 2BR, 3BR & 4BR apartments. Based in the stunning and magnificent community of Jumeirah Beach Residence, the development's infrastructure has been built and designed in an uber-contemporary manner to be a fit with its surroundings. It is certainly not a fact unknown in the region that Jumeirah Beach Residence is indisputably one of the best things to happen to Dubai. Started off as an experimentation of shaping up into a global destination in the region, Jumeirah Beach Residence's founding idea was to amalgamate posh urban lifestyle in a beach side like setting consisting of lush green gardens and free-flowing water canals. One of the largest man-made residential developments in the world comprising of 40 sky-high towers with immaculate infrastructures out of which 35 are commodious luxury residential towers and 5 are top-notch continental hotels. The 35 residential towers are capable of capacitating approximately 15,000 people within the residential units.
On a total, the Jumeirah Beach Residences Project comprises of 6,917 apartments ranging from 900sq ft (84m2) studios to 5,500 sq ft (510m2) penthouses. The residences are divided into a total of six residential block namely Shams, Amwaj, Rimal, Bahar, Sadaf and Murjan (in order from east to west). The Walk at Jumeirah Beach Residence is one of the major attractions of the Emirate and many people flow in from various parts of the world to enjoy the scenic view and experience of The Walk adorning stunning and immaculate restaurants and various top-notch retail outlets and stores lying adjacent to the beautiful beach behind it.
All the retail spots and hotels within The Walk area and surroundings are world-class 4 star and 5 star hotels with diners, restaurants, and cafes especially popular with their alfresco dining experience for the visitors. Thus, Jumeirah Beach Residence proved out to be everything imagined and stands tall today as one of the most sought-after residential developments in the region due to its proximity to some of the busiest city districts and recreational spots as well as the tranquility and serenity it entails away from the mainstream hustle and bustle of this beaming metropolis.
That is exactly the reason why Jumeirah Beach Residence is chock-full with various Properties for Sale in Dubai within it be it the lavish Villas and Townhouses for Sale or commodiously structured and family-friendly apartments for Sale. The Bluewaters Residences Building 10 apartments are also  all designed with immaculate intricacy and along the lines of a metropolitan lifestyle approach that seconds the very idea of the community this residential complex is based in. Furthermore, it is a fact quite widely known that Meraas Holding is indisputably and undeniably one of the most fast paced well-received property development entities within the UAE.
Starting out as a joint conglomerate holding company in the year 2007, this premium master developer has stood out this whole decade owning to its sheer quality and diligence of perfection within its projects. Based and headquartered in Dubai, Meraas Holding has delivered some iconic and landmark projects adding further to the city's global appeal and reach in the past like City Walk Dubai, Nikki Beach & Resort Spa Dubai etc. serving as the new travel destinations. It certainly goes without saying that Meraas Holding is one of the most iconic real-estate conglomerates of all times and when it comes to being the top of the game conglomerate of this region, it is no less than a success story within itself. After its conception and execution in 2007, Meeras Holding has ascended to these new heights of success and recognition within the region all due to its extremely unique and competitive approach of coming up with the Gen-X uber modern concepts of venturing into retail, leisure as well as contemporary lifestyle development ventures. An inherent style and chic tonality can be seen embedded across everything Meeras Holding does and provides the region with and that is the USP and distinct identity of this master developer.
As the master developer commits to delivering the highest quality of management and development in each one of its projects, Meeras Holding only partners with top of the line and best in class partners to achieve the same.  Meeras Holding is known to be a consistently immaculate development entity in the region and is inevitably an extremely trust-worthy name in the business for some years now and that is the very reason they have come up with another remarkable project in the shape of Bluewaters Residences Building 10 serving as the pinnacle of comfortable lifestyle combined with unmatched finesse and intricacy in its overall design.
Bluewaters Residences Building 10 by Meeras Holding, as the name implies, is a gigantic aquatic development with breathtaking waterfront views visible from the  balconies of the homes within and one of the main attractions to this development is that the luxury houses are available at extremely affordable rates and easy payment plans. The Bluewaters Residences Building 10 apartments are all designed with immaculate intricacy and along the lines of a metropolitan lifestyle approach that seconds the very idea of the community this residential complex is based in i.e. Jumeirah Beach Residence. The interiors of the apartments are master-planned to be spacious and designed in a way that makes them commodious for the residents to embellish according to their own tastes and preferences.  Thus, it is certainly a major grab for families, couples, as well as singles alike since they can adorn, ornate and embellish their houses as per their own convenience and do not have to make do with a pre-designed house.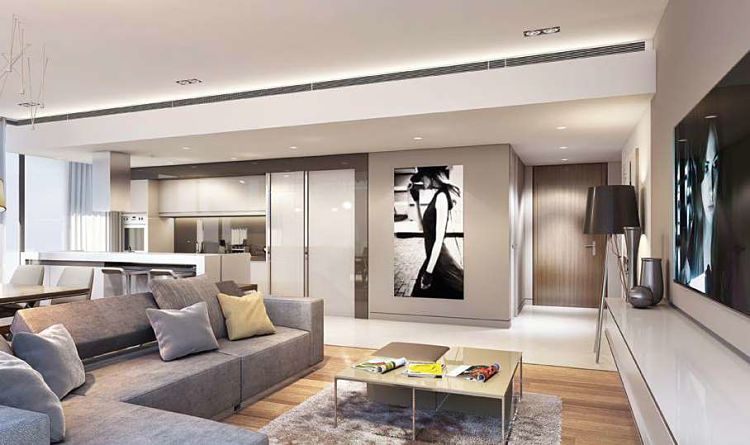 Premium Amenities
Bluewaters Residences Building 10 by Meraas Holding is a residential community well-equipped with very quintessential amenity required by the residents. The development has a well-furnished health centre providing gym, yoga, as well as exercising space to the residents. Not just that, With lush green parks in the surroundings, the whole community bears a feel-good essence to it. Not to miss, there is a dedicated play area within the development for kids with the provision of carefully planned play-areas for children. In addition, all the apartments have access to the spacious swimming pool and tennis court.
Thus, Bluewaters Residences Building 10 do not only provide a facilitated neighborhood but also works towards providing them with a healthy atmosphere where they can play, exercise and spend time in much healthier activities. Not only that, but the development has a roof top garden to provide the residents with just the right amount of meditative nature proximity that they require. In addition, With absolutely free Podium level Parking spaces, no over-bearing charges and a very well-designed and facilitated neighborhood, Bluewaters Residences Building 10 by Meraas Holding lack nothing when it comes to superior provision of everything one requires within a residential community to live with.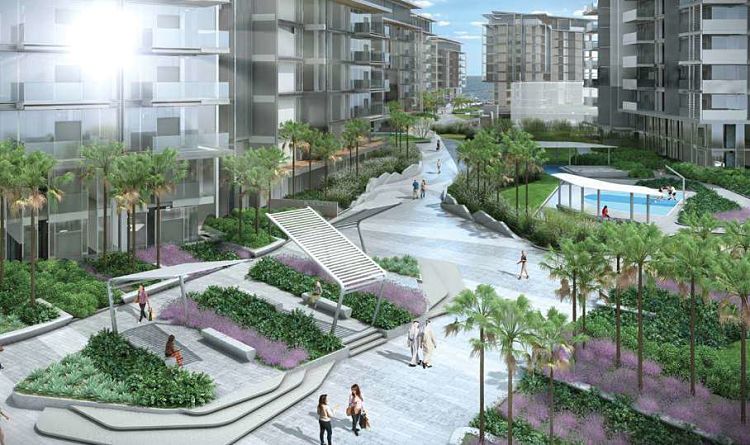 Convenient Location
When choosing a dream house, one of the most important consideration for anybody is the convenience of location that place enjoys. Under this scenario, Bluewaters Residences Building 10 enjoy a very feasible and nuclear location. They have been strategized and designed in such an order that they provide their residents with the ultimate ease of commute and so, they stand very true to their promise by doing exactly that. Bluewaters Residences Building 10 by the master developers Meraas Holding is based in Jumeirah Beach Residence and this very fact already makes it a very admirable, convenient and central location. The residential complex has access to all the travel touchpoints like metro links, cab stands, and bus stops. Based in the upbeat and vibrant Community of Jumeirah Beach Residence, the development has direct access to important as well as recreational places like  a 15 minute distance to Mall of the Emirates, The Walk and Dubai Marina, and just around a 20 minute distance to Downtown Dubai, Dubai Mall & Burj Khalifa as well as some of the other major key locations in the city making the inclusion of recreational, leisure as well as necessary facilities a surety in their residents' lives. However, it does not stop there. The master developers of this stunning residential venture i.e. Meeras Holding has always stood the strong ground for and remains to crown is the amount of versatility it has been able to bring to the region be it through its hospitality developments, retail ones, or recreational ones for that matter. Meraas Holding boasts of its lavish and distinct projects within some of the most sought after and iconic locations of Dubai like Jumeirah, Palm Jumeirah, Downtown Dubai, Jebel Ali, Sheikh Zayed Road and Jumeirah Beach Residence (JBR) etc. The property development maestros have left a mark on everything they have ventured into. In addition to all these, owing to its strategic and out of the box planning techniques, the master developers are also known to own a bank of lands in some of the major key locations within the region which they can cash highly on given their strategic and nuclear location and the popularity of such areas amongst the residents, expatriates as well as travelers and tourists and therefore, residents can also enjoy ease of access to all such places and do not have to remain confine to just one location.
Features
Home to Ain Dubai, the world's tallest observation wheel
Home to the world-famous Caesars
Palace, the first in the region
Three modes of transport into and out of the island
Panoramic ocean views and scenic outdoor spaces
Fitness centres and swimming pools
Basketball courts and play areas
Payment Plan
| | | |
| --- | --- | --- |
| Installment | Milestone | Percentage (%) |
| 1st Installment | Purchased Date | 10% |
| 2nd Installment | On Handover | 10% |
| 3rd Installment | After 12 months | 10% |
| 4th Installment | After 16 months | 10% |
| 5th Installment | After 20 months | 10% |
| 6th Installment | After 24 months | 10% |
| 7th Installment | After 28 months | 10% |
| 8th Installment | After 32 months | 15% |
| 9th Installment | After 36 months | 15% |
Brochure and Floor Plans
Project Price Range
2BR Apartment for sale in Bluewaters Residences Building 10 by Meraas Holding at Jumeirah Beach Residence, Dubai

2BR

Size from – to (Sqft.)

Price from – to (AED)
3BR Apartment for sale in Bluewaters Residences Building 10 by Meraas Holding at Jumeirah Beach Residence, Dubai

3BR

Size from – to (Sqft.)

Price from – to (AED)
Address
Address:
Jumeirah Beach Residence
Country:

United Arab Emirates

Province / State:

Dubai

City / Town:

Dubai
Open on Google Maps