Bluewaters Residences Building 9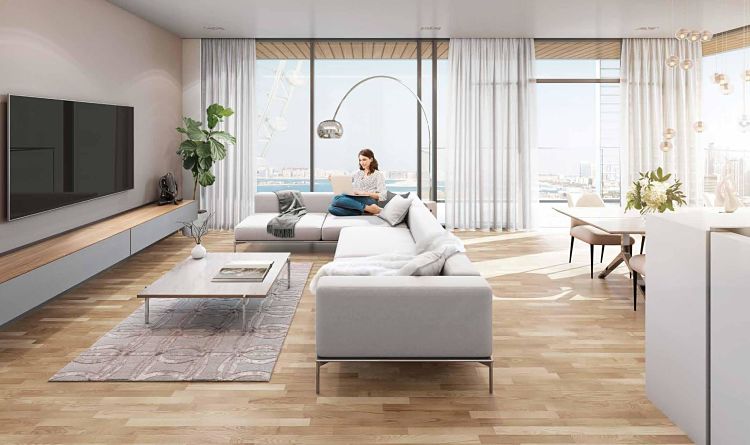 Description
Bluewaters Residences consists of low-rise towers which are home to 698 one-bedroom, two-bedroom and three-bedroom apartments that are located at the most distinctive spot of Dubai the "Blue Waters ".
Bluewaters Residences consist of low-rise towers which are home to 698 one-bedroom, two-bedroom and three-bedroom apartments that are located at the most distinctive spot of Dubai _ Blue Waters _in Jumeirah Beach Residence where is set to become the largest tourist attraction in the future and suggests an island style of living combined with the gorgeous city views.
Apart from these, state of the art amenities, close proximity to major landmarks of Dubai, the stunning architecture, the awe-inspiring interior design, the eye-catching surroundings, and the most attractive waterfront views make the Blue Waters more appealing.
An Effortless Life Of Luxury In A Dream Location
Bluewaters is a destination where the breathtaking water views, island living, and exhilaration of the city are all blended to give the residents and visitors an unrivalled experience. It is a colorful place where endless lifestyle opportunities are available.
Bluewaters Residences is located off the coast of Jumeirah Beach where an array of places and experiences leave you a variety of choices to enjoy. In fact, Bluewaters Residences is a family-oriented and dynamic place where fancy meets the reality.
It is also interesting to note that the island is home to the world's largest observation Wheel – Ain Dubai- which makes this location one of the largest tourism hotspots. Bluewaters Residences is also set to offer distinctive residential, retail, hospitality and entertainment facilities.
The distance between Abu Dhabi and Bluewaters Residences is only a short drive, and Bluewaters Residences is located within a close proximity to Dubai Marina. Another interesting point about the Blue Waters is that it will operate GRT Service offering passengers a distinctive travel experience using a driverless vehicle system.
As well as these, this place is set to have a 265-meter pedestrian bridge making the island connected to the beachfront at Jumeirah Beach Residence.
Distance to nearby places
45 min to Abu Dhabi Airport
30 min to Dubai International Airport
30 min to Al Maktoum Airport
20 min to Downtown Dubai
7 min to Dubai Marina
Quality and Amenity
Blue Waters is a place where the variety of high-quality amenities make living more pleasant. Some of them are as follows:
Gymnasiums
Swimming pools
Landscaped gardens
Basketball courts
Children's play areas
Marvelous Modern Living Moments
The interiors at Bluewaters apartments are highly distinctive suggesting the warmth of Scandinavian wooden floors combined with soft metallic fixtures to create a contemporary lifestyle. Also, the minimalist style has been considered for these apartments.
As well as this, floor to ceiling windows remove the barriers between the apartment space and the eye-catching views of Ain Dubai, the stunning sea, the gorgeous greenery and a boulevard.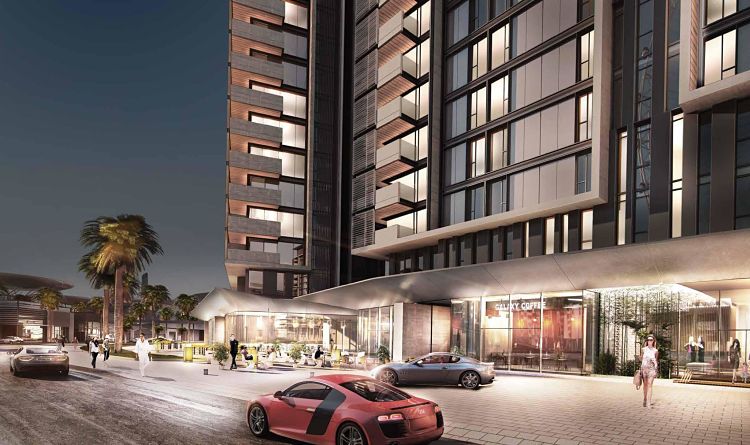 A stunning gem at the heart of the island
In terms of the exterior look of Bluewaters Residences, they show a shinny appearance with a glass-front design style making them look like quite visually impressive.  In other words, the beauty of Blue Waters Residences combines the contemporary concept of architecture with the breathtaking waterfront views.
A highly well-known developer
Meraas Holding is absolutely one of the most famous and creative developers that has developed numerous incredible projects in Dubai that all show special features to be unique. In its projects even smallest details have been placed a value on, and all of them look like a masterpiece. In addition to these, the luxurious features of buildings developed by this company are indescribable.
Located at one of the most attractive cities
As anyone knows, Dubai possesses one of the most enormous real estate markets that hasn't reached its peak yet. This subject makes investing so valuable, as the properties gain an increased value in not-too-distant future. Apart from this, UAE has ranked as one of the richest and safest countries that its people are the happiest. Also, numerous business opportunities alongside the free-tax income make working and investing in this country highly precious and lucrative.
In addition to these, Dubai is a strategic location that is known as one of the most attractive tourist destinations offering an open and free system with world-class infrastructure as well as stable currency.
An incredible investment opportunity
As well as any wonderful features of Blue Waters apartments, an easy payment plan paves the way for you to own your dream property as easily as possible, and make buying highly affordable for you. Investing in real estate has never been this easy!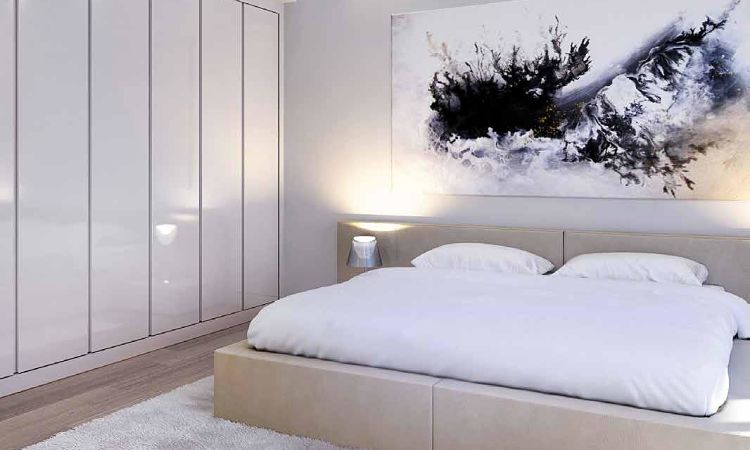 *the Bluewaters Residences is a place where you will fall in love with!
Payment Plan
| | | |
| --- | --- | --- |
| Installment | Milestone | Payment (%) |
| 1st Installment | Deposit | 10% |
| 2nd Installment | Handover Date | 10% |
| 3rd Installment | 12 Months From Purchase Date | 10% |
| 4th Installment | 16 Months From Purchase Date | 10% |
| 5th Installment | 20 Months From Purchase Date | 10% |
| 6th Installment | 24 Months From Purchase Date | 10% |
| 7th Installment | 28 Months From Purchase Date | 10% |
| 8th Installment | 32 Months From Purchase Date | 15% |
| 9th Installment | 36 Months From Purchase Date | 15% |
Brochure and Floor Plans
Project Price Range
1BR Apartment for sale in Bluewaters Residences Building 9 by Meraas Holding at Jumeirah Beach Residence, Dubai

1BR

Size from – to (Sqft.)

Price from – to (AED)

Ask for Price
2BR Apartment for sale in Bluewaters Residences Building 9 by Meraas Holding at Jumeirah Beach Residence, Dubai

2BR

Size from – to (Sqft.)

Price from – to (AED)

Ask for Price
3BR Apartment for sale in Bluewaters Residences Building 9 by Meraas Holding at Jumeirah Beach Residence, Dubai

3BR

Size from – to (Sqft.)

Price from – to (AED)

Ask for Price
4BR Apartment for sale in Bluewaters Residences Building 9 by Meraas Holding at Jumeirah Beach Residence, Dubai

4BR

Size from – to (Sqft.)

Price from – to (AED)

Ask for Price
Address
Address:
Jumeirah Beach Residence
Country:

United Arab Emirates

Province / State:

Dubai

City / Town:

Dubai
Open on Google Maps
Property ID

5944

Price

Ask for Price

Property Type

Apartment

Property status

For Sale

a

a