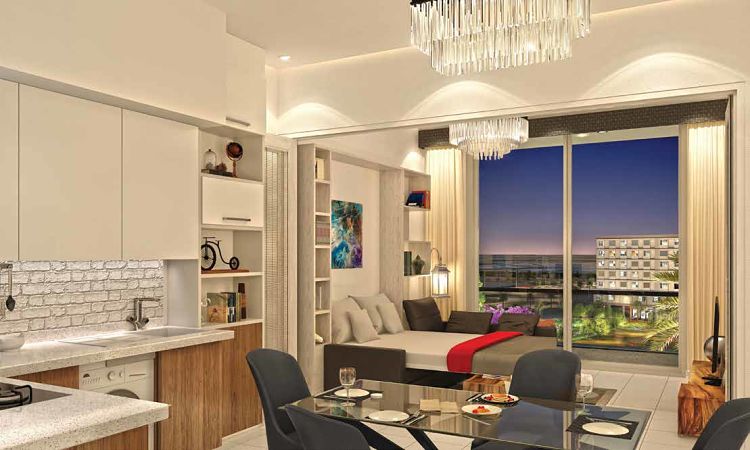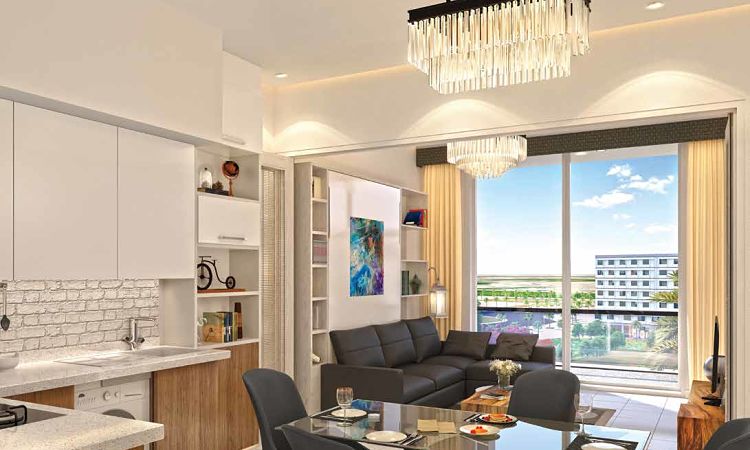 Description
Elz Residence Apartments at Arjan
A beautifully crafted and finely infrastructured set of gated and secured homes, Elz Residence Apartments by Danube Properties in Arjan Dubailand is yet again a brilliant project by the much applauded and appreciated Danube Properties in the region. The houses will all entail the finest set of premium amenities for the residents to relish. The apartments in Elz Residence Apartments are immaculately designed studio, 1BR & 2BR apartments at highly affordable rates. So set your eyes to it and be ready to invest your hard earned money in such a fruitful investment.
Elz Residence Apartments by Danube Properties
Based in the spacious and vibrant area of Arjan Dubailand in Dubai, Elz Residence Apartments by Danube is quite obviously a country-themed residential complex comprising of studio, 1BR &2 BR apartments. Based in the stunning and magnificent community of Arjan Dubailand, the development's infrastructure has been built and designed in an uber-contemporary manner to be a fit with its surroundings. Everybody in the region is well-aware that Arjan, Dubailand is a multimillion-dollar freehold development project located in the apex of one of the most commercially developed and busy areas of Dubai i.e. Dubailand. The development can be safely categorized as a mixed-use one as there are a number of kinds of properties it comprises of i.e. residential complexes, commercial towers, retail and hospitality developments as well as some other off plan properties too. However, what it is most famous for is its provision of residential properties and it ever fails in standing true to its promise of delivering a at par lifestyle to its occupants. The apartments are all designed with immaculate intricacy and along the lines of a metropolitan lifestyle approach that seconds the very idea of the community this residential complex is based in.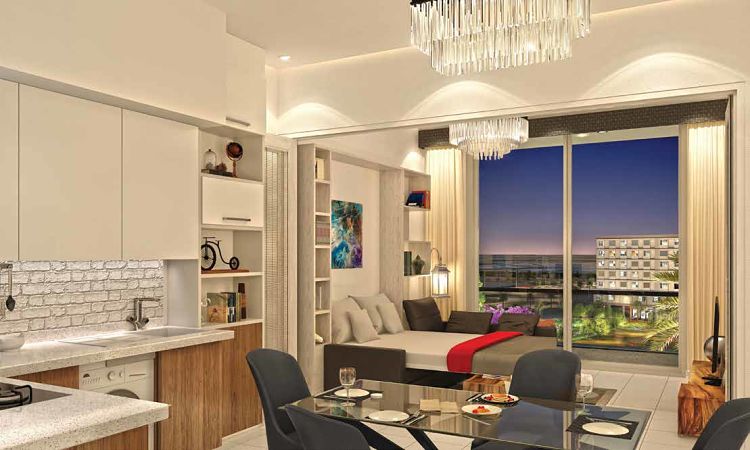 Danube Properties is known to be a very trustable name in the business for years now and that is the very reason they have come up with another remarkable project in the shape of Elz Residence Apartments serving as the pinnacle of comfortable lifestyle combined with unmatched finesse and intricacy in its overall design. Elz Residence Apartments by Danube, as the name implies, is a green development with big foliages hanging out of the balconies of the homes within and one of the main attractions to this development is that the luxury houses are available at extremely affordable rates and easy payment plans. The apartments are all designed with immaculate intricacy and along the lines of a metropolitan lifestyle approach that seconds the very idea of the community this residential complex is based in i.e. Arjan, Dubailand, which is a very spacious and commodious development and has been specifically formed and designed to accommodate residential ventures within it. The interiors of the apartments are master-planned to be spacious and designed in a way that makes them commodious for the residents to embellish according to their own tastes and preferences.  Thus, it is certainly a major grab for families, couples, as well as singles alike since they can adorn, ornate and embellish their houses as per their own convenience and do not have to make do with a pre-designed house.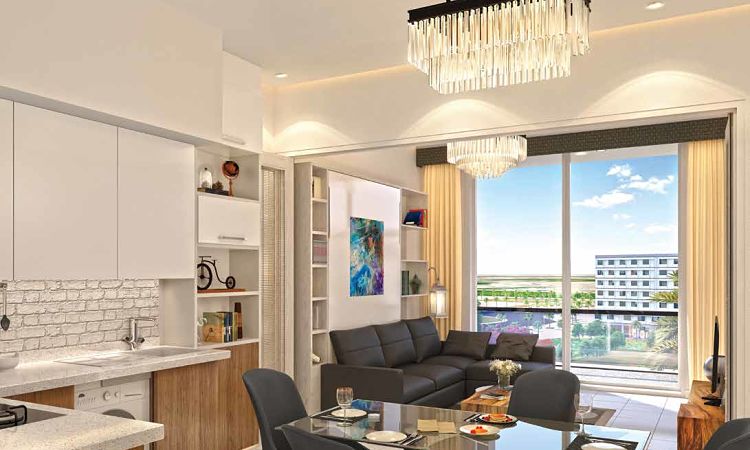 Premium Amenities
Elz Residence Apartments by Danube is a residential community well-equipped with very quintessential amenity required by the residents. The development has a well-furnished health centre providing gym, yoga, as well as exercising space to the residents. Not just that, With lush green parks in the surroundings, the whole community bears a feel-good essence to it. Not to miss, there is a dedicated play area within the development for kids with the provision of carefully planned play-areas for children. In addition, all the apartments have access to the spacious swimming pool and tennis court. Thus, Elz Residence Apartments do not only provide a facilitated neighborhood but also works towards providing them with a healthy atmosphere where they can play, exercise and spend time in much healthier activities. Not only that, but the development has a face-on view of the breath-taking skyline of Dubai, and the luscious green parks in the vicinity. With absolutely free Parking space, no over-bearing charges and a very well-designed and facilitated neighborhood, Elz Residence Apartments by Danube Properties lack nothing when it comes to superior provision.


Convenient Location
When choosing a dream house, one of the most important consideration for anybody is the convenience of location that place enjoys. Under this scenario, Elz Residence Apartments enjoy a very feasible and nuclear location. They have been strategized and designed in such an order that they provide their residents with the ultimate ease of commute and so, they stand very true to their promise by doing exactly that. Elz Residence Apartments by Danube is based in Arjan Dubai land and this very fact already makes it a very admirable, convenient and central location. The residential complex has access to all the travel touchpoints like metro links, cab stands, and bus stops. Based in the upbeat and vibrant Community of Arjan Dubai, the development has direct access to important as well as recreational places like Dubai International Airport, Downtown Dubai as well as some of the other major key locations in the city making the inclusion of recreational, leisure as well as necessary facilities a surety in their residents' lives.
Payment Plan
| | | |
| --- | --- | --- |
| Installments | Payment (%) | Milestones |
| Down Payment | 10%+4% DLD Fee | Registration Date |
| Monthly Installment | 1% monthly | from 1st to 5th month after registration |
| Next Installment | 10% | 6th months after registration |
| Monthly Installment | 1% monthly | from 7th to 11th month after registration |
| Next Installment | 10% | in 12th months after registration |
| Monthly Installment | 1% monthly | from 13th to 17th month after registration |
| Next Installment | 5% | 18th months after registration |
| Monthly Installment | 1% monthly | till 50 months after previous installment |
Brochure and Floor Plans
Project Price Range
Studio Apartment for sale in Elz Residence Apartments by Danube Properties at Arjan, Dubai

Studio

Size from – to (Sqft.)

Price from – to (AED)
1BR Apartment for sale in Elz Residence Apartments by Danube Properties at Arjan, Dubai

1BR

Size from – to (Sqft.)

Price from – to (AED)
2BR Apartment for sale in Elz Residence Apartments by Danube Properties at Arjan, Dubai

2BR

Size from – to (Sqft.)

Price from – to (AED)

981,000