Expo Golf Villas Phase III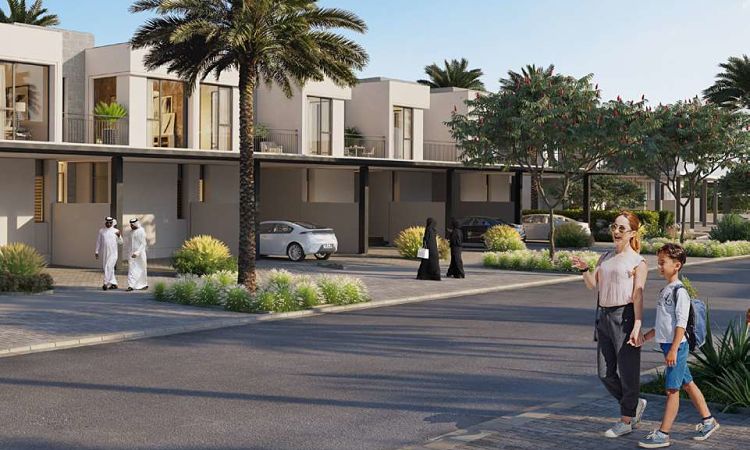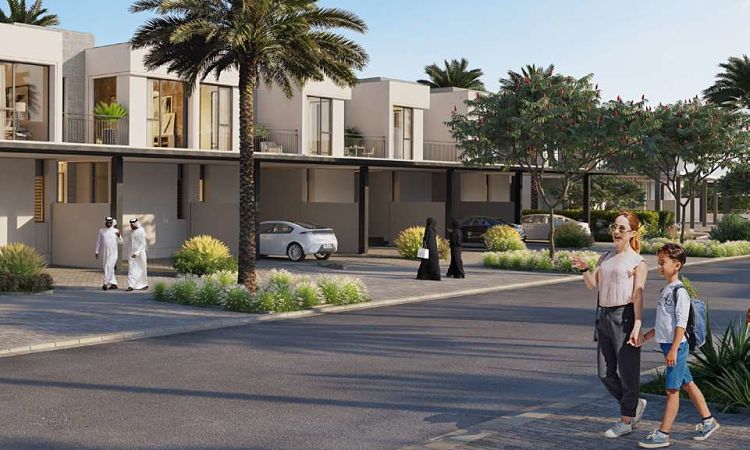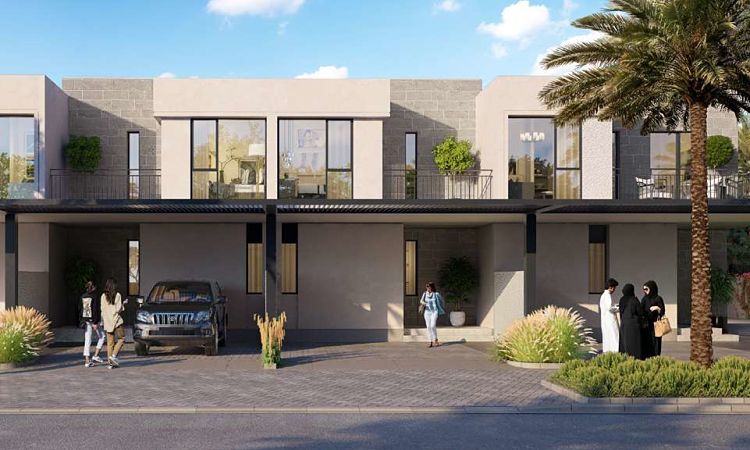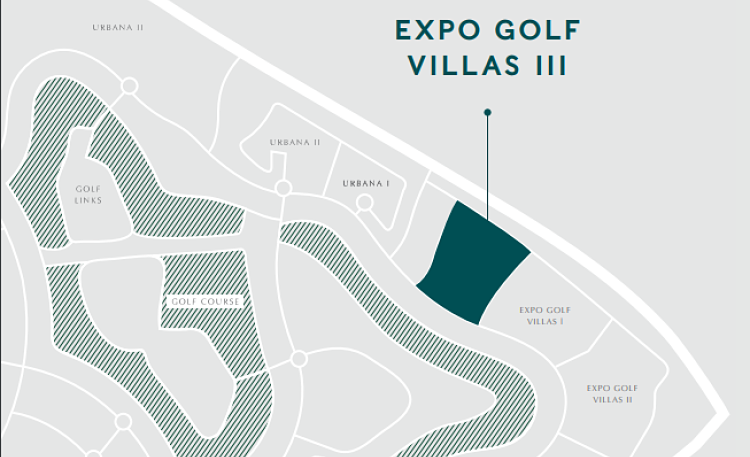 Description
Expo Golf Villas Phase III is a recently established mind bogglingly stunning residential development by Emaar Properties featuring spacious and commodious 3BR & 4BR premium villas with the finest set of amenities and an exceptionally central location in Emaar South.
A well-renowned and highly-applauded master developer in the region, Emaar Properties has come up with its path-breaking new project like Expo Golf Villas Phase III lying along Dubai's most central and most commodiously built area like Emaar South. As the bespoke master developers, Emaar Properties themselves claim that this project has been introduced as the extension to the former Expo Golf Villas Phase III after looking through its overwhelming success. Emaar Properties – the real estate wing of Emaar Group, is one of the most locally as well as globally renowned master developers in the UAE. Being a pioneer of large scaled and massively planned master developments, this mega-developer has delivered some break-through projects and developments in the region. Emaar Properties is a well-trusted name in the UAE and is well-received both in the commercial as well residential sectors as it diversifies in both. Thus, when it comes to premium, at par lavish and luxurious developments, Emaar Properties tops the list everywhere and takes the lead. This master development entity due to its omnipresence in approximately every other mega project within the region has now become a household name. Emaar Properties is not just a property development entity but is rather a representation of what Dubai as a city has to offer in all its glitter and glory. Emaar Properties has certainly strode through all the roadblocks to achieve this exemplary success and recognition since 1997.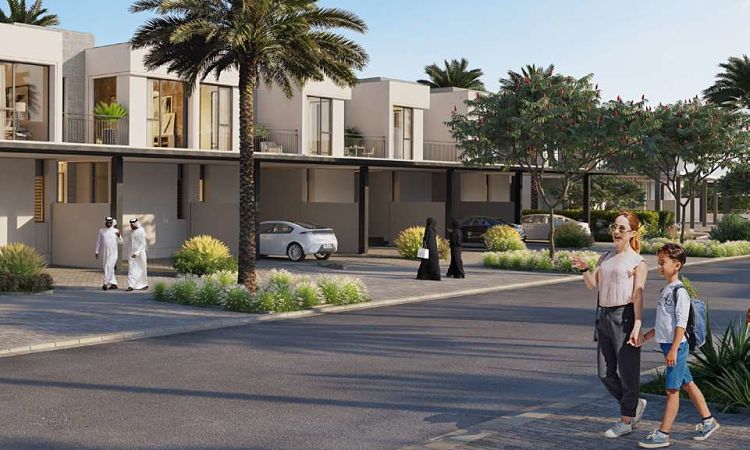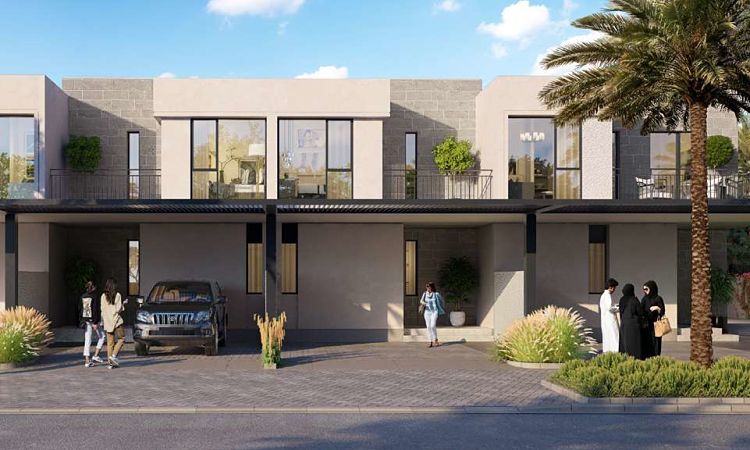 Emaar Properties held and stood firmly on its ground for all these years now. After the notion of an extraordinarily well planned and laid out real-estate development company budded in the minds of the owners of the Emaar Group, this flagship property development firm rose to new heights ever since. It has been since then for almost two decades now that Emaar Properties did not turn back from this overwhelming ride to success and acceptability within the region. Hence, founded by the bespoke and well-respected name of the real-estate industry of UAE Mohammed Alabbar in the year 1997 and now an official entry and member of Dubai Financial Market, Emaar Properties is not just a local but a globally renowned and established multi-national wing of the original Emaar Group. With various of its operational offices and branches in different countries, the property development and management operates across the globe providing state-of-the-art property developments and projects under its superior flagship with the finest engineering and infrastructural abilities to it and therefore, stands tall and proud today as Emaar Properties in the world.  Thus, a name quite well-resonated in people's minds not just in the Middle Eastern region but rather globally since it is one of the biggest master developments in the whole wide world, Emaar Properties has not just earned this recognition and fame overnight. In lieu of sheer hard work, some phenomenal developmental endeavors in the state and around the world, and world-class lifestyle infrastructures, Emaar Properties has emerged out to be what it is today.
Thus, despite all these positives that the development maestro has already earned to its name, Emaar Properties still strives hard to maintain this respectable position that it has marked for itself and does not falter in light of some new and booming competition that the master developer has been witnessing in the region and worldwide for the past decade now. Expo Golf Villas Phase III is a hand-printed canvas of some business best architects and interior designers in the region who have delivered to the best of their abilities within this project. Expo Golf Villas Phase III features immaculately infrastructured  3BR & 4BR premium villas with the finest set of internal furnishings and closet and cabinet spaces as well as the surrounding lifestyle facilities to it. With a whopping collection of hundreds of premium villas choices to opt from, the residential development provides investors with a wide variety of options to opt through. These uber-chic and urban premium villas deliver the truest essence of a homely relaxed feeling to the residents. Thus, it would not be wrong to say that Expo Golf Villas Phase III is the perfect amalgamation and pinnacle of everything uber-modern and chic combined with all things classic and antique and so does the aura and persona of this stunning development reflects rightfully.
Premium Amenities
Expo Golf Villas Phase III by Emaar Properties being a centrally situated residential development has been pre-equipped and provided with all the quintessential amenities and facilities surrounding the area. This immaculately designed and built development has a well-furnished health centre providing gym, yoga, as well as exercising space to the residents. Not just that, With lush green parks in the surroundings, the whole community bears a feel-good essence to it. Expo Golf Villas Phase III is situated along Emaar South which is a beautiful and wholesome mixed-use development entailing spacious and commodious area for residential developments in the surroundings. Thus, due to its location along Emaar South, Expo Golf Villas Phase III enjoy access to some state-of-the-art amenities in the surroundings. Be it dedicated separate swimming pools for men and women or secured and gated play areas for the kids, this residential community is an all engulfing one. Covered parking spaces and 24/7 security checks also serve as one of the most striking provisions of this residential development by Emaar Properties. In addition to these necessities, the community also enjoys close access to city's best retail, leisure, dining and recreational spots. Not just that, due to its location in Emaar South, the residents living in Expo Golf Villas Phase III can enjoy direct access to the 18-hole golf championship course and relish the spectacular scenario and environment of the lush green spaces in the surroundings.
Convenient Location
No matter how comforting the property is, how spaciously and commodiously is it built, how conveniently and feasibly it engulfs all the surrounding facilities and amenities around it, the location of any given property often acts a game changer because the convenience, reachability and accessibility of that location often act as the ground principles to the decision making process of an investor. Fortunately and owing to Emaar Properties' strategic and well-thought upon background extensive research and homework, Expo Golf Villas Phase III in Emaar South enjoys a very strategic and central location when it comes to the ease of commute and ease of residence it promises to provide its investors and residents alike. Expo Golf Villas Phase III is situated along the magnificently designed and placed commercial development i.e. Emaar South. Emaar South, launched in the year 2016, is one of the most wide spread and gigantic projects of the bespoke Emaar Properties in the spectacularly built vicinity of Dubai South. The magnitude of this master development is as such that it provides various residential, commercial, retail as well as leisure destinations within it in highly commodious and spacious setups for the residents to relish. Due to Emaar South's close proximity to the much awaited and the humongous Expo 2020 and Al Maktoum International Airport, this mega-development has been able to mark its significant niche within the region in such a sport span of time of just 2 mere years since its birth in 2016. Emaar South positions itself as maintaining the correct balance between innovation amalgamated with just the finest amounts of the suburban charm.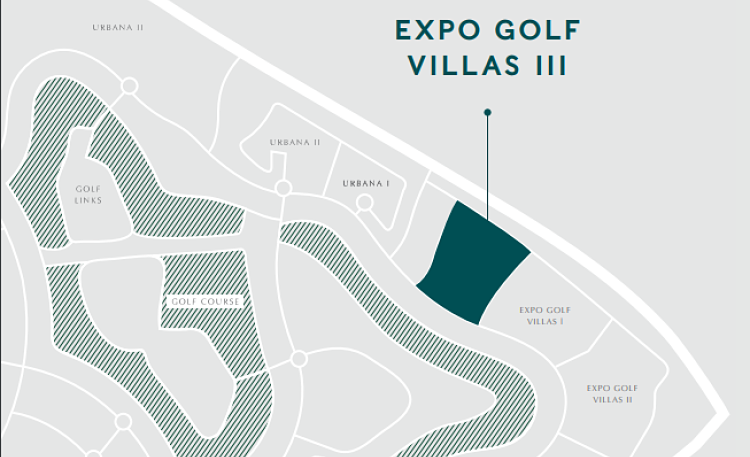 Emaar South is a mixed-use development situated within Dubai South, the 145-square-kilometre smart city and the Emirates' flagship urban project, which was created to become a essential part in the global economy. It is due to this central location that Expo Golf Villas Phase III lies in close proximity some of the most key locations in the city like Downtown Dubai, Ibn Batuta Mall, Dubai Mall & Burj Khalifa etc for residents to commute easily. Not just that, the residential development also lies in very central proximity to city's best recreational key locations. Expo Golf Villas Phase III in Emaar South by Emaar Properties and lies at just a 7-minute distance from Al Maktoum International Airport. However, having said that, it would not be wrong to say that the development does not essentially requires proximity to the nearest recreational and leisure spots as it is extremely unique and recreational in its own stature. Emaar South has been built and designed to accommodate all such factors kept in mind. One can enjoy not just its serene, quiet and spacious location away from the city's hustle bustle but also the pandora box full of recreational and fun activities that it offers to the residents choosing Expo Golf Villas Phase III as their address. Your dream home is here. What are you waiting for? Head to the property listings page at www.onplan.ae and check out the details of this project and more.
The Cruise Collection Luxury Summer Edition
Pay 25% and Move In
25/75 3 YEARS POST COMPLETION PAYMENT PLAN
100% DLD WAIVER
3 YEARS SERVICE CHARGE WAIVER
Payment Plan: 3 Years Post Handover
| | | |
| --- | --- | --- |
| Installment | Milestone | Payment (%) |
| 1st Installment | During Construction | 25% |
| 2nd Installment | 3 Years Post Handover | 75% |
Brochure and Floor Plans
Project Price Range
3BR Villa for sale in Expo Golf Villas Phase III by Emaar Properties at Emaar South, Dubai

3BR

Size from – to (Sqft.)

Price from – to (AED)

999,888
4BR Villa for sale in Expo Golf Villas Phase III by Emaar Properties at Emaar South, Dubai

4BR

Size from – to (Sqft.)

Price from – to (AED)

Ask for Price
Property ID

7734

Price

AED 999,888

Property Type

Villa

Property status

For Sale

a

a