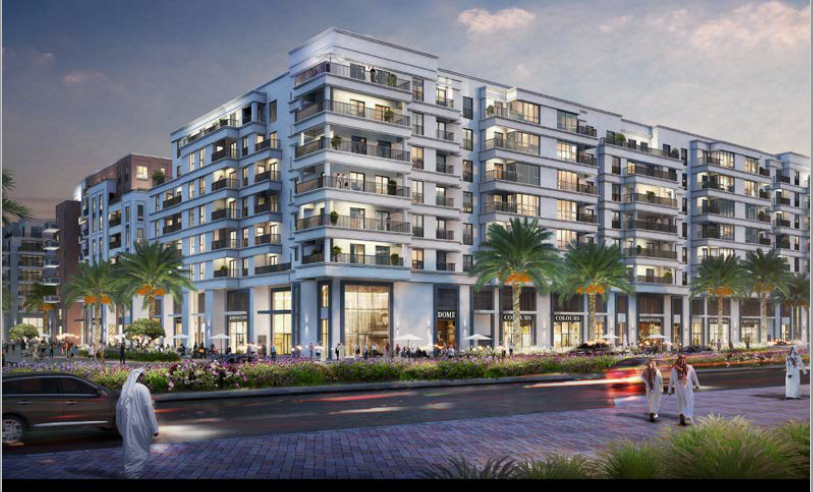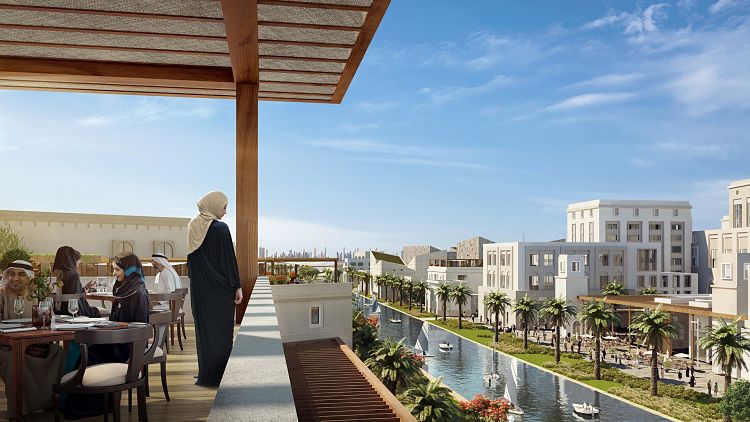 Description
Indigo Beach Residence is the fourth residential building launched in Maryam Island, a place where the chic city life is met by the calming sun and the serene sound of the ocean waves. A premium beachfront development located in downtown Sharjah overlooking the Arabian Gulf, available in Studio, 1BR, 2BR & 3BR Apartments by Eagle Hills Developers. Indigo Beach Residence in Maryam Island brings about a sense of peace and happiness that is unlike any other.
Overlooking the pristine waters of the endless sea views and the Arabian Gulf and idyllic views of Downtown Sharjah, Indigo Beach Residence in Maryam Island offers a number of studio, 1, 2, and 4 bedroom apartments. Comprising a total of 167 apartments, Indigo Beach Residence offers ample choice for dining and shopping with a total of 20 retail and F&B outlets. Residents will benefit from a shared pool, a community gym, and a dedicated children's playground and pool. With that said, you can expect the area to be well surrounded by major establishments, retail outlets, businesses, and vast communities.
Immaculate from top to toe
Indigo Beach Residence has been designed in a way to be extraordinary, distinctive and perfect, and this perfection has been considered for any single spot of the apartments.
For example, the exterior design shows an appearance which is highly visually impressive, sophisticated and simple at the same time in order to suit those people desiring a distinctive lifestyle, and looking for a perfect house.
The interiors also are not an exception. As Eagle Hills has planned these magnificent apartments, it is not surprising that the interior design looks highly stylish. In fact, in these apartments "magic" and "pure art" are in harmony to give you a high standard and comfortable life which is full of colors, happiness, and joy.
Indulgence and Convenience
A dream house is known with its distinctive interior design. It should be said that about the magnificent apartments of "Indigo Beach Residence ", the art in interior design is abundantly seen. To be more precise, in these gorgeous apartments, magic and art are accurately combined to show a design masterpiece that barely can be seen in other places.
Well-known Developer
Eagle Hills Company is considered as one of the most reputable developers in the pervasive world of real estate. It has developed a large number of highly eye-catching buildings that all are among the most sought-after ones in the UAE. Given the extraordinary developments of this company, it has an eye for details in an effort to move toward perfection, as "pure perfection" appears in its extraordinary developments.
An incredible investment opportunity
Above all of the incredible features of "Indigo Beach Residence", an easy and flexible payment plan makes investing extra affordable for you to give you your first dream home or next investment opportunity.
UAE
UAE is a dream palace where hundreds of enormous benefits are waiting to be caught. For instance, it has ranked as one of the safest places in the world that its people are among the happiest.
As well as that, this country offers distinguishing advantages for the residents or investors. For example, tax-free income has been set by the government of the UAE in order for businesses to be more lucrative.
Also, the UAE is the bridge between the East and the West making it the center of tourism, trade, and economy that anything is POSSIBLE in. This country is a place to build the future and experience high levels of excitement and tranquility where unforgettable memories are built!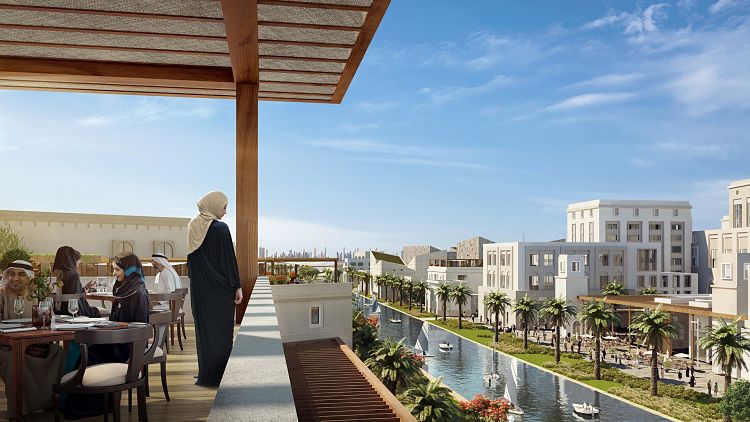 Paint your future with us
According to what has been discussed above, Indigo Beach Residence at Maryam Island is a luxurious property with tones of potential waiting for you to build your future, and experience high levels of convenience, peace of mind and happiness, as it suggests an ideal location, excellent amenities, and an appealing interior and exterior design as well as exquisite details.
Payment Plan: 30/70 Standard Plan (Studio)
| | | |
| --- | --- | --- |
| Installment | Milestone | Percentage (%) |
| 1st Installment | Down Payment | 10% |
| 2nd Installments | 30 September 2019 | 5% |
| 3rd Installment | 30 November 2019 | 5% |
| 4th Installment | 31 January 2020 | 5% |
| 5th Installment | 31 March 2020 | 5% |
| 6th Installments | 31 December 2020 | 70% |
Payment Plan: 25/75 Standard Plan (1BR)
| | | |
| --- | --- | --- |
| Installment | Milestone | Percentage (%) |
| 1st Installment | Down Payment | 5% |
| 2nd Installments | 31 August 2019 | 5% |
| 3rd Installment | 30 November 2019 | 5% |
| 4th Installment | 29 February 2020 | 5% |
| 5th Installments | 31 May 2020 | 5% |
| 6th Installments | 31 December 2020 | 75% |
Payment Plan: 20/80 Standard Plan (2BR & 3BR)
| | | |
| --- | --- | --- |
| Installment | Milestone | Percentage (%) |
| 1st Installment | Down Payment | 5% |
| 2nd Installments | 31 August 2019 | 5% |
| 3rd Installment | 31 January 2020 | 5% |
| 4th Installments | 31 May 2020 | 5% |
| 5th Installments | 31 December 2020 | 80% |
Brochure and Floor Plans
Project Price Range
Studio Apartment for sale in Indigo Beach Residence by Eagle Hills at Maryam Island, Sharjah

Studio

Size from – to (Sqft.)

Price from – to (AED)

377,888
1BR Apartment for sale in Indigo Beach Residence by Eagle Hills at Maryam Island, Sharjah

1BR

Size from – to (Sqft.)

Price from – to (AED)
2BR Apartment for sale in Indigo Beach Residence by Eagle Hills at Maryam Island, Sharjah

2BR

Size from – to (Sqft.)

Price from – to (AED)

Ask for Price
3BR Apartment for sale in Indigo Beach Residence by Eagle Hills at Maryam Island, Sharjah

3BR

Size from – to (Sqft.)

Price from – to (AED)

1,319,888
Address
Country:

United Arab Emirates

Province / State:

Sharjah

City / Town:

Sharjah
Open on Google Maps
Property ID

5074

Price

AED 377,888

Property Type

Apartment

Property status

For Sale

a

a