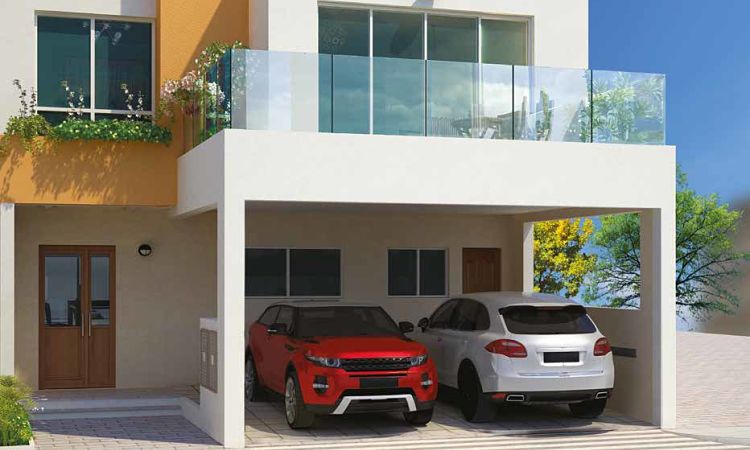 Description
Jumeirah Park Homes is a set of some immaculately designed and exquisitely furnished 4BR townhouses in Jumeirah by the renowned Nakheel Properties. The townhouses all consist of their separate swimming pools and lush garden areas.
Jumeirah Park Homes is a set of 4BR townhouses in the most sought after and magnificent community of Dubai i.e. Jumeirah by the renowned Nakheel Properties. As the name of the residential development implies, all the townhouses are designed to utmost perfection keeping in mind the feel of a natural habitat. The townhouses all contain their dedicated separate pools and gardens. Surrounded on all sides by luscious green foliages and serene natural air, the houses all entail a distinct sense of beauty to them. All these townhouses have been designed by Nakheel with an upscale and facilitated style of living in view. Therefore, pre-fitted cabinets, furnishings, availability of kitchen and bathroom equipments are all given profound importance to and are intricately pre-installed.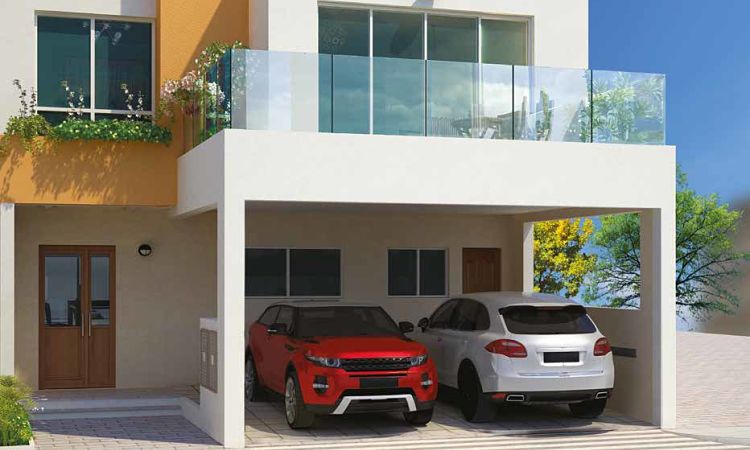 Premium Amenities
A fact quite well known, Jumeirah is a vibrant neighborhood with plenty of recreational and entertainment opportunities for the residents to choose from. With lush green parks in the surroundings, the whole community bears a feel-good essence to it. The residential community comprises of dedicated children's play area, surrounding marts, town's best diners and restaurants to eat from, a beautiful mosque and a lively community club for the residents to relish their free time at. Health and wellness facilities like swimming pools, a gym, a basketball court, tennis court and a dedicated jogging track are also available to the residents within the development.
Convenient Location
Due to its central location in mid-Jumeirah, Jumeirah Park Homes fall in close proximity to most of the major key locations in the city. The residential townhouses community has close access to various commotion points i.e. metro stations, bus stations, cab stands etc.
Nearby Places
Close to Jumeirah Islands
5 minutes from Jumeirah Park Pavilion*
35 minutes away from Dubai International Airport*
35 minutes from the Expo 2020 site*
35 minutes away from Al Maktoum International Airport*
Close to leisure attractions
Direct access to two major highways via Garn al Sabkha Street – Sheikh Zayed Road and Sheikh Mohamed bin Zayed Road
Payment Plan
| | | |
| --- | --- | --- |
| Installment | Milestone | Payment (%) |
| 1st Installment | On Booking (Immediate) | 5% |
| 2nd Installment | April 2019 | 10% |
| 3rd Installment | October 2019 | 10% |
| 4th Installment | April 2020 | 10% |
| 5th Installment | October 2020 | 10% |
| 6th Installment | On Handover (Q1 2021) | 15% |
| 7th Installment | October 2021 | 5% |
| 8th Installment | April 2022 | 5% |
| 9th Installment | October 2022 | 10% |
| 10th Installment | April 2023 | 10% |
| 11th Installment | October 2023 | 10% |
Brochure and Floor Plans
Project Price Range
4BR + Maids Townhouse for sale in Jumeirah Park Homes by Nakheel Properties at Jumeirah Park, Dubai

4BR + Maids

Size from – to (Sqft.)

Price from – to (AED)
Property ID

5319

Price

AED 2,999,999

Property Type

Apartment

Property status

For Sale

a

a