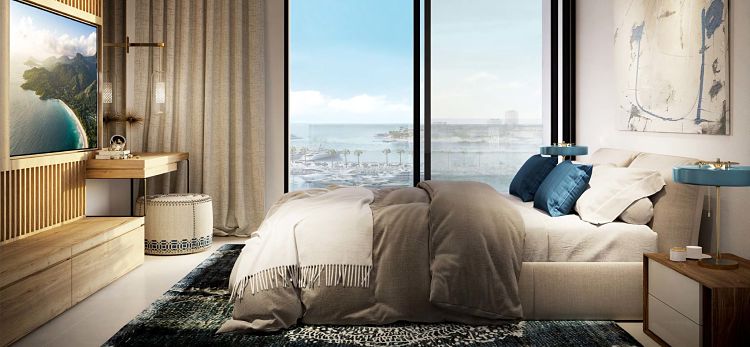 Description
Sirdhana Apartments at Mina Rashid
One of the newest projects masterfully created by Emaar , one of the most well- known ones in the real estate industry, offering 1 to 3 bedroom apartments as well as 4 bedroom penthouse which are located at one of the most sought-after areas , not only in Dubai but also in the middle east giving the residents pleasure of living a Riviera style in the most luxurious and prestigious apartments that are artfully adorned with pristine views of shimmering water and the palm trees.
Sirdhana Apartments by Emaar Properties
As anyone knows, Dubai has the most compassionate, incredible and wonderful royal family that has done anything for Dubai to turn it into what it is right now. However, the most beloved member of this family is Sheikh Rashid bin Saeed whom Dubai owes a lot to. History of Dubai is closely related to the sea, as rich cargoes have been transported through the shores of Dubai since the early 1900s like, after that, this city became city of merchants that required new infrastructures to satisfy this need. Therefore, the late Sheikh Rashid bin Saeed Al Maktoum decided to allow large ships to enter the Dubai Creek.
Sheikh Rashid bin Saeed had a dream of a modern city which is the commercial center linking the west to the east and visa versa called MINA RASHID. SIRDHANA was the British royal mail ship and the first vessel to the dock. After a while, this area changed into one of the largest ports where the well-known floating hotel ( QE2) was located at . it is also interesting to note that Sheikh Rashid bin Saeed has left the most precious legacies for people of UAE in order to move the city of Dubai toward modernization that is as follows:
MINA RASHID with over half a million visitors which is the most luxurious and eye-catching port in the region_ Dubai airport which has been known as the busiest international airport in the world and the one and only WORLD TRADE CENTER, the largest mixed-use complex for events and exhibitions.
However, what this essay intends to reveal, is what Emaar has come up with as the new project in an effort to give this luxurious site picturesque visions of glorious coastal living. As well as these, what this dream location has to offer is a recreational stroll to see the world's most celebrated ocean liner in addition to watching the pleasant views of eye-catching sunset.
More About the Location of Sirdhana Apartments
This time, Emaar is back with the most hoped-for and royal location in this big city where is by the Persian Gulf and next to a historic landmark. This privileged location also suggests a glamorous coastal town where shimmering waterfront adds an indescribable pleasure to the life of residents and the beautiful parks full of colorful flowers make this place like a paradise. This is where Riviera life is given as a gift, the MINA RASHID. There are also some other distinguishing advantages brought by this extremely convenient location, for example, close proximity to some required places have been provided that only a short distance needed to be traveled as some of them have been brought below:
10 minutes to Sheikh Zayed Road
15 minutes to Dubai international airport
20 minutes to Downtown Dubai and Dubai Mall and Burj Khalifa and Dubai Creek Harbour
As well as these, other facilities in this area are easily accessible that cannot be found in any other places literally, such as rapid access to:
Floating restaurants
The canal pool
Marina and the Dubai mall by the sea
QE2
Hospitality on the water
Founder's house
Pedestrian bridge
The museum
The beach and Venetian piazza
The theater
Ferry station
Boutique hotel
Private beach club
Marina fitness 72
Also an array of retails, entertainment and gourmet experiences are quickly available that one of them is the DUBAI MALL by the sea that not only offers pleasure of luxury buying , but it also suggests a Riviera lifestyle that will never be boring and it absolutely suits those people desiring a luxury lifestyle and fashion lovers to immerse in the world of fashion, as famous brands are gathered in one place to give you what you desire.
In addition to these , everything giving you a dream and paradise-like style of living has been exclusively provided , as you can experience warmness of sunlight on your skin when lying on the pristine golden sands beside the turquoise water of the Arabian sea where is beautifully adorned with palm trees covering 12,600 sqm of land to give you the joy of being in the middle east as well as the Riviera lifestyle.
Special Amenities
As any high standard living requires state of the art and exquisite amenities, in this collection incredible amenities have been considered just for you, because of the fact that Emaar, this highly trusted and respected company, has placed a premium on calmness, joy, and convenience of valuable residents. These incredible facilities are as follows:
1,2 and 3 bedroom apartments and 4 bedroom penthouse
Recreation room
Retail and dining at your doorstep
Play area for children
Community podium with a gym
As well as what has been said above, there are also other surprising items that have been exclusively deemed for you. For instance, these contemporary apartments showing glittering glass facades with floor- to- ceiling windows offer very big and generous balconies to watch the lavish views in front of you.
About the interior design, it should be said that the most stunning colors have been considered while lots of natural light makes the interior space bright and pleasant.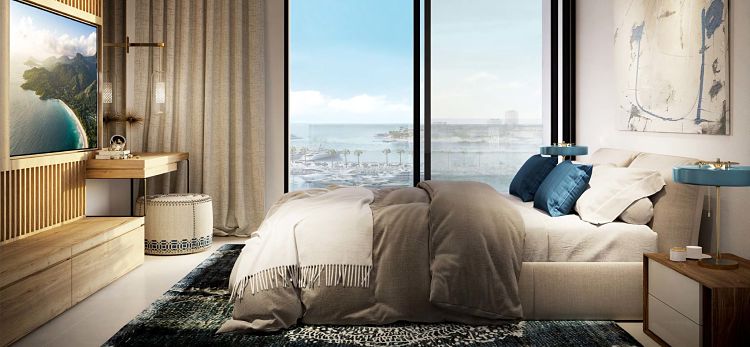 In conclusion, it is worth getting out of your comfort zone, as a life-transforming opportunity is suggested.
Payment Plan
| | | |
| --- | --- | --- |
| Installment | Milestone | Payment (%) |
| 1st Installment | Down Payment | 5% |
| 2nd Installment | Within 30 Days From Booking | 5% |
| 3rd Installment | Every 6 Months From Booking | 10% |
| 4th Installment | On Completion | 40% |
Brochure and Floor Plans
Project Price Range
1BR Apartment for sale in Sirdhana Apartments by Emaar Properties at Mina Rashid, Dubai

1BR

Size from – to (Sqft.)

Price from – to (AED)
2BR Apartment for sale in Sirdhana Apartments by Emaar Properties at Mina Rashid, Dubai

2BR

Size from – to (Sqft.)

Price from – to (AED)
3BR Apartment for sale in Sirdhana Apartments by Emaar Properties at Mina Rashid, Dubai

3BR

Size from – to (Sqft.)

Price from – to (AED)
4BR Apartment for sale in Sirdhana Apartments by Emaar Properties at Mina Rashid, Dubai

4BR

Size from – to (Sqft.)

Price from – to (AED)

4,400,000
Property ID

7559

Price

AED 974,888

Property Type

Apartment

Property status

For Sale

a

a